WASSER WAGENS - austin, tx 04/02/2011 @ AustinVeeDub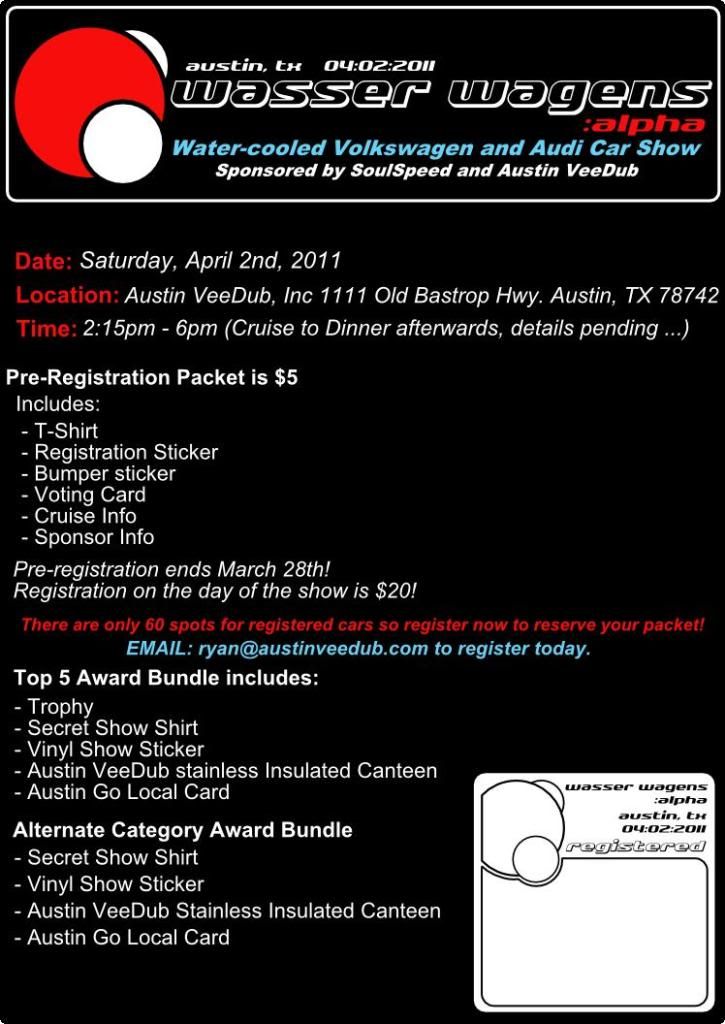 WASSER WAGENS:
alpha (pronounced: /?va.s?/ "Vosser Vagens" or "Vhasser Vagens")
What will hopefully be the first of many water-cooled VW and Audi centered shows, the local Austin watercooled scene would like to invite its brethren out to Austin VeeDub for an organized pow-wow. It's been a while since we've officially gathered the troops, so lets see what can happen, and where we can go!
Date:
Saturday, April 2nd, 2010
Location:
Austin VeeDub, Inc 1111 Old Bastrop Hwy. Austin, TX 78742
Time:
2:15 to 6:00
General Info:
- 65 spots for registered cars
- Multiple classes
- Awards and swag
- DJ
- Time to chill
Registration will be $5 with a chance to earn some prizes, bragging rights and maybe a little local love!
Email:
ryan@austinveedub.com
to register and for additional info!