Don't gimme no lip baby!!
I deceided to install a new lip on the .:R, but the thing is, no one makes a lip for it. If you cruise the 'tex, you'll find a lot of people install the lip that originally came on a SEAT cupra.
I've read every singe seat lip post on the 'tex and I don't think any of them really discussed the inherent problem with it. You know, that problem being that it doesn't fit.
Some of the people on the 'tex just half-ass it. They just jam it on there, force it around and screw it down, but really, doesn't my car deserve more respect than that? So here we go, my seat lip install, complete with snappy photos and quirky anecdotes from yours truely.
I had already removed my front fascia to re-install my center grill. Those of you who were at the mod/detail day may have noticed my lack of grillage. Thats because there's no friggin way are you getting that thing back on without taking off the front fascia. Sure you can remove it without taking the fascia off, but unless you've been genetically engineered by the military to have freakishly small hands forget about getting it back on.
Back to the lip.
So I dragged the entire fascia and lip to my dining room, I mean where else are you going to work on something like this. It was like 75 degrees out, and that's too damn chilly to be working in the garage. Plus my g/f digs it when I do stuff like this.
oh yeah!
Check out my cool new heat gun. Up to 1000 degrees baby!!
Take a look at the before, I used the lower splash shields as kind of a template, and you can see the problem. The Seat Cupra has a much rounder nose than the .:R, so even if you bolt it on and bend it further, it won't take care of the fact that the bend starts too early. So I began by first straightening the front leading edge of the lip THEN beginning the bends.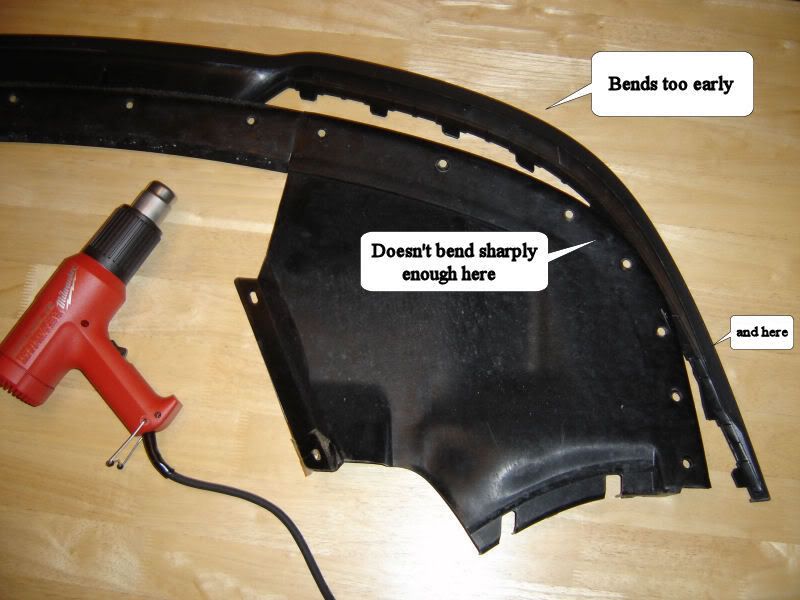 I spent maybe 10-15 minutes of skin searing bending on each side, hey gloves would have been a good idea!
Check out the after.. well worth the work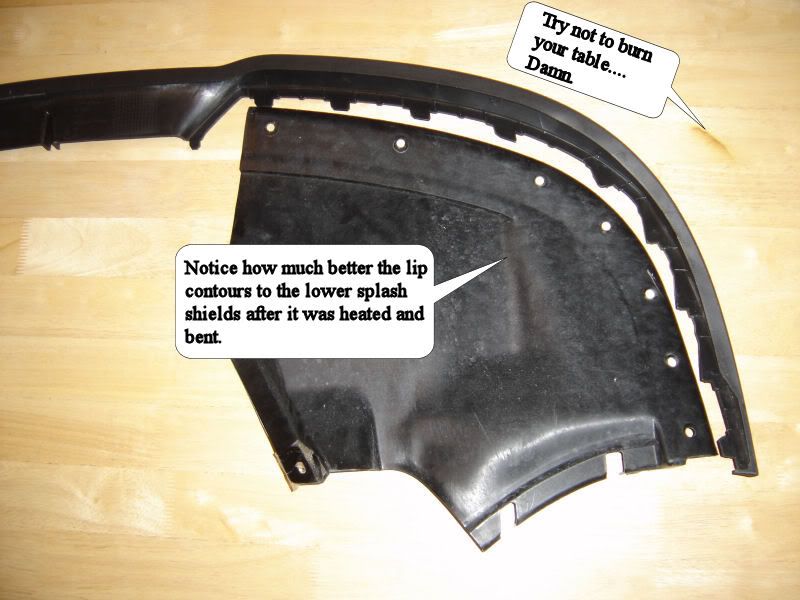 You can see how much better its going to fit already.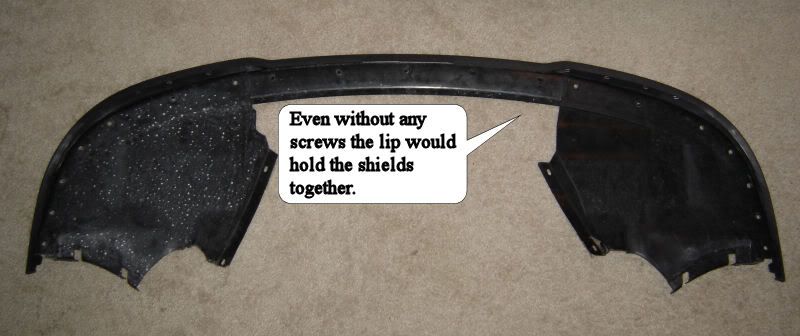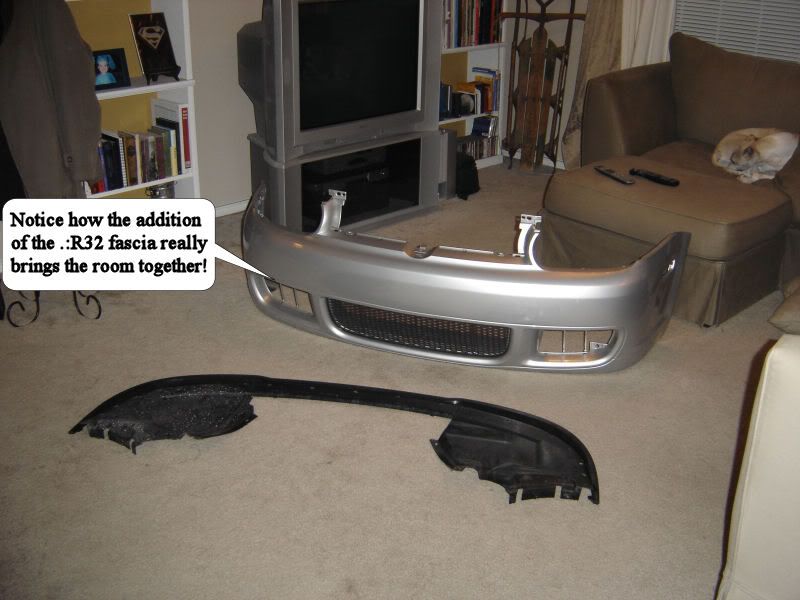 I then flipped the fascia over and began to bolt it down. There was no wrestling, no fighting, it went on like it fit. Like it's supposed to!
Hooray!!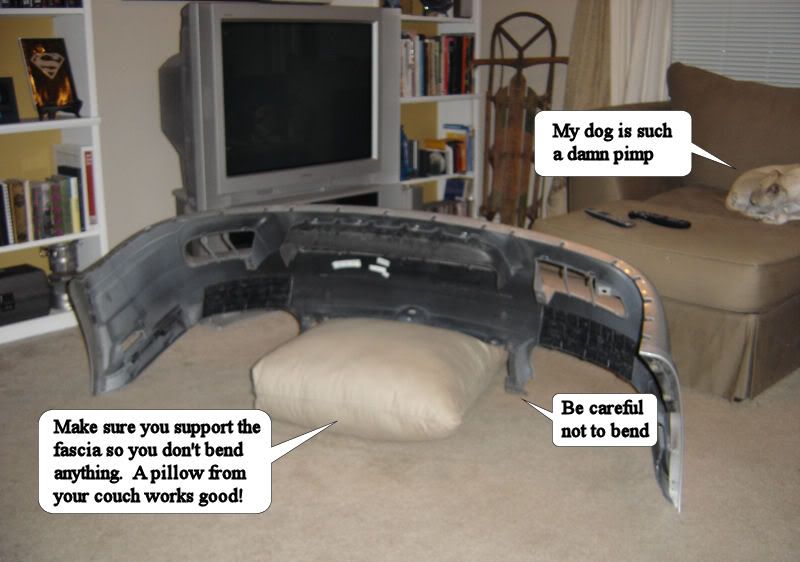 After everything was bolted down it was time to check my handiwork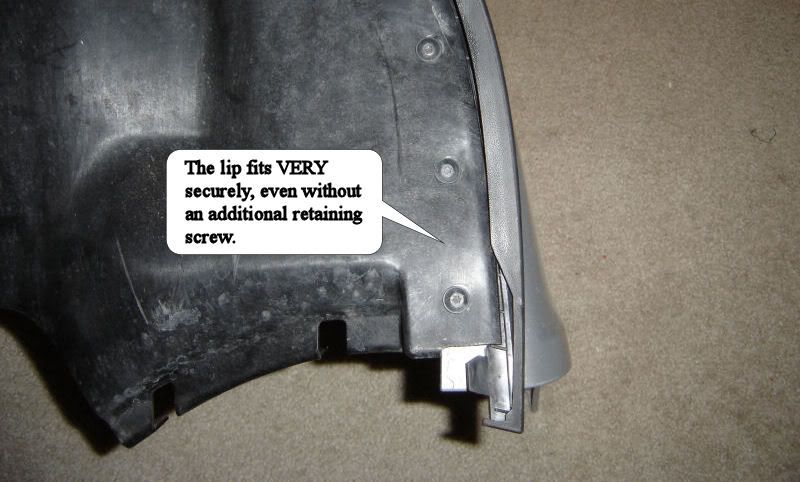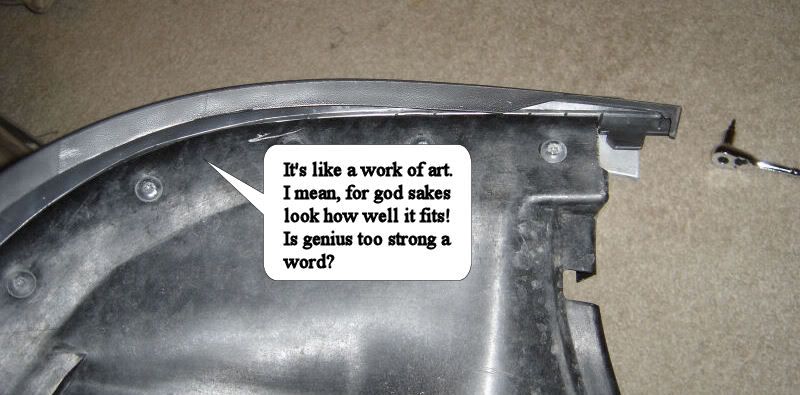 I used a dremel (I'm a dremel master, really) to drill a small hole and reinforce the ends with a small self tapping screw. I didn't need these screws to hold it on but I figured it was extra insurance again me going all kamikaze with a speed bump. And really, that little tab is just perfect for it.
Isn't it cute!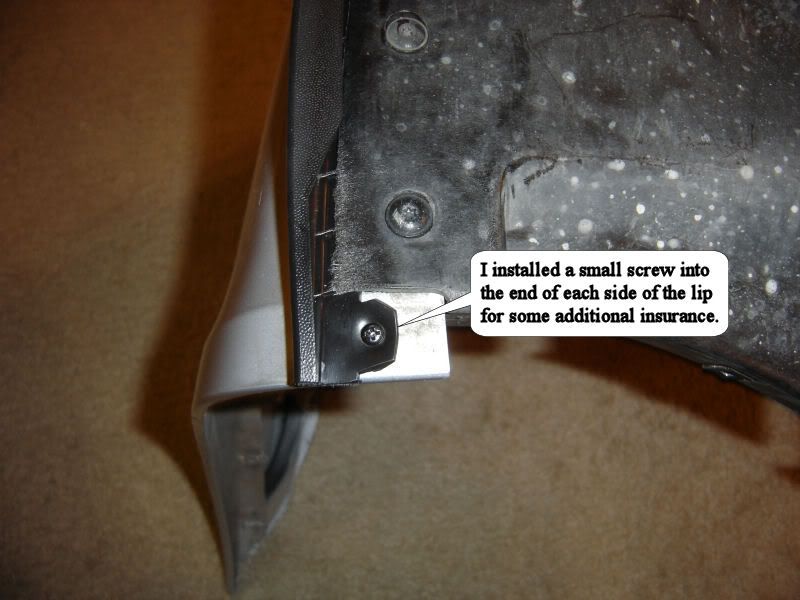 Then I celebrated my victory!
and the cold glass felt good against my scorched hands. wheew!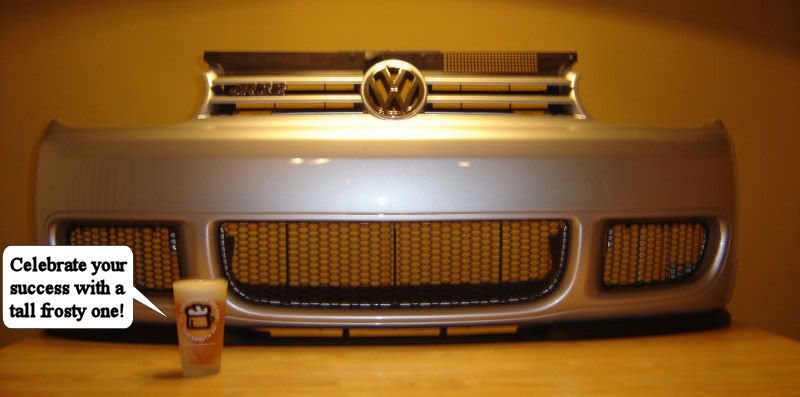 And finally here's a few money shots for good measure. Sorry my car was a bit dusty (big surprise) and the light wasn't so great, but hey, you know you like it!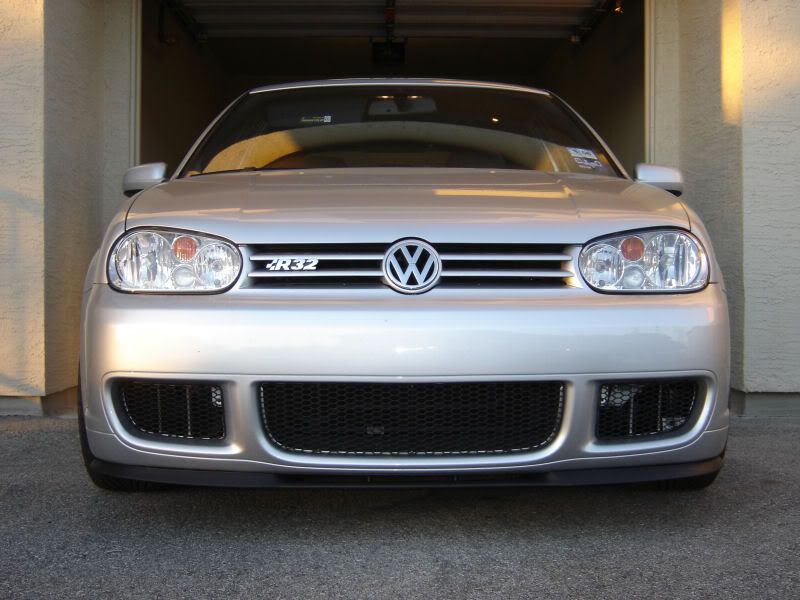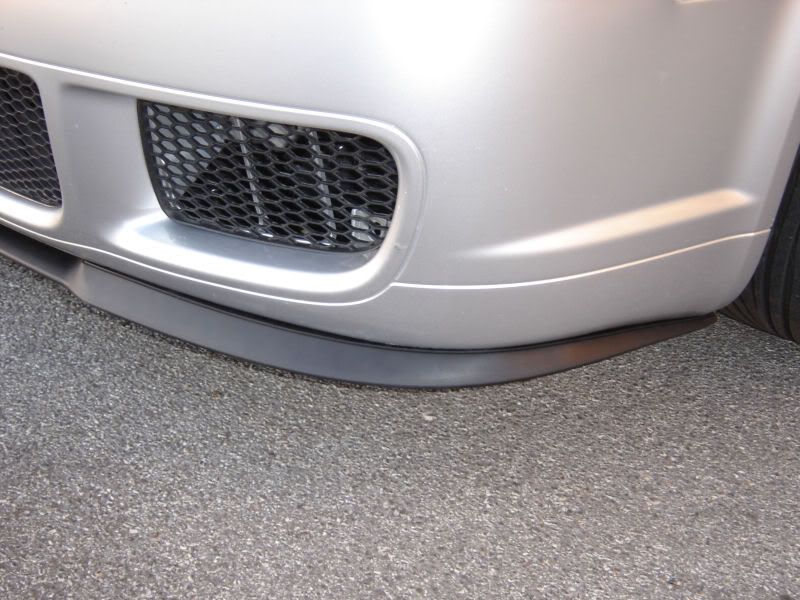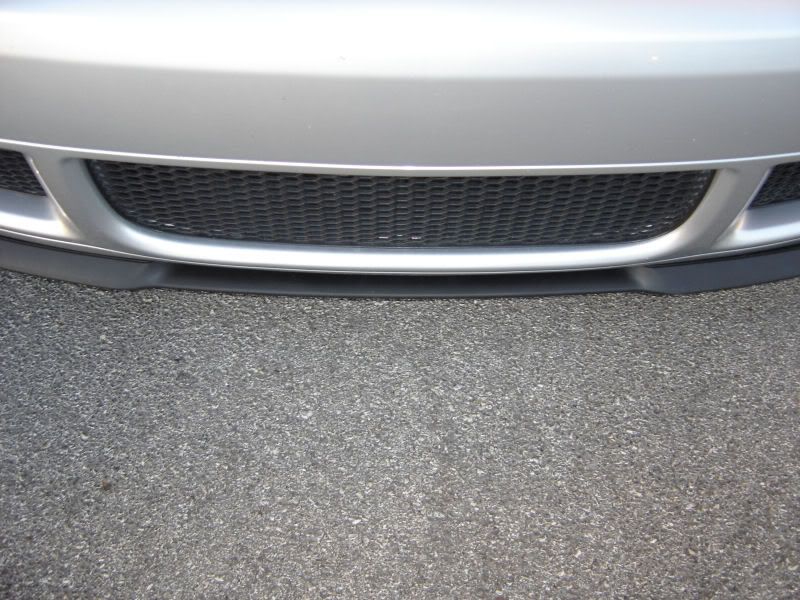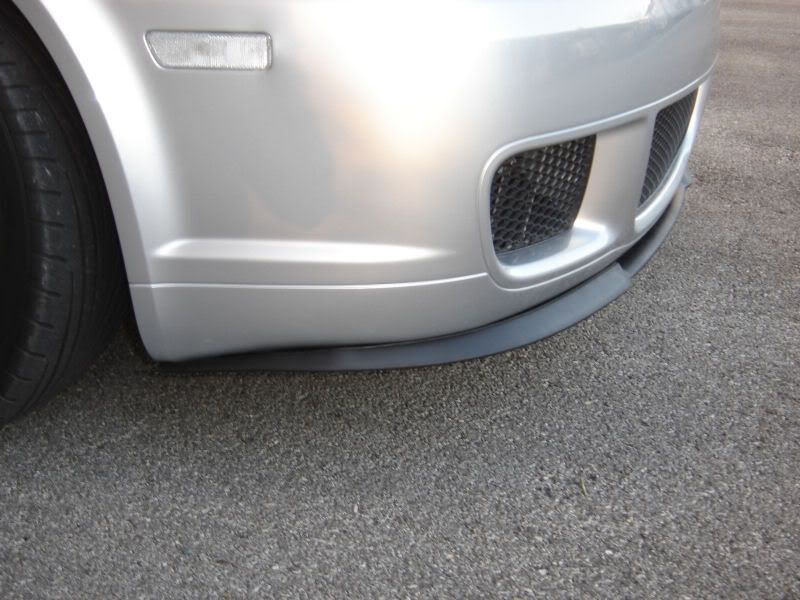 Overall I'm really happy with the results, it gives a real OEM+ look, and I'm all about it.