e30 front battery tie-down
Here's a little writeup I just did. I figured I'd post it here as well.
I'm Auto-xing tommorow all the way down in SA so to not waste my time I figured I'd better make sure I pass tech and make sure my battery does not move. The "universal" battery tie-down autozone sells is not as universal as the name suggests. Eventually I'll move the battery to the trunk, but this works for now.
Home Depot tie-down:
I used:
2x - 8"+ x 1/4" thread
1x - 12"+ x 1" x 1/8" plain flat metal strip
6x - 1/4" nut
3x - 1/4" washer
2x - 1/4" lock-washer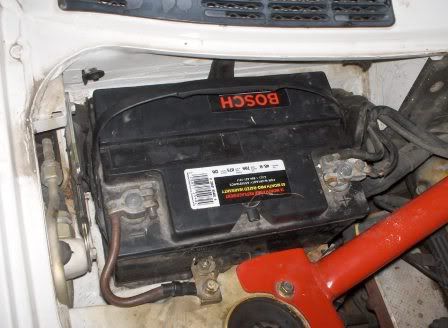 It goes across longways.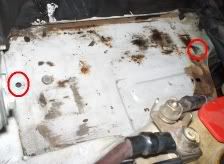 Take out the battery. You can use those two holes already in the battery tray. I had to drill the inner hole out a very little bit to fit my bolt through.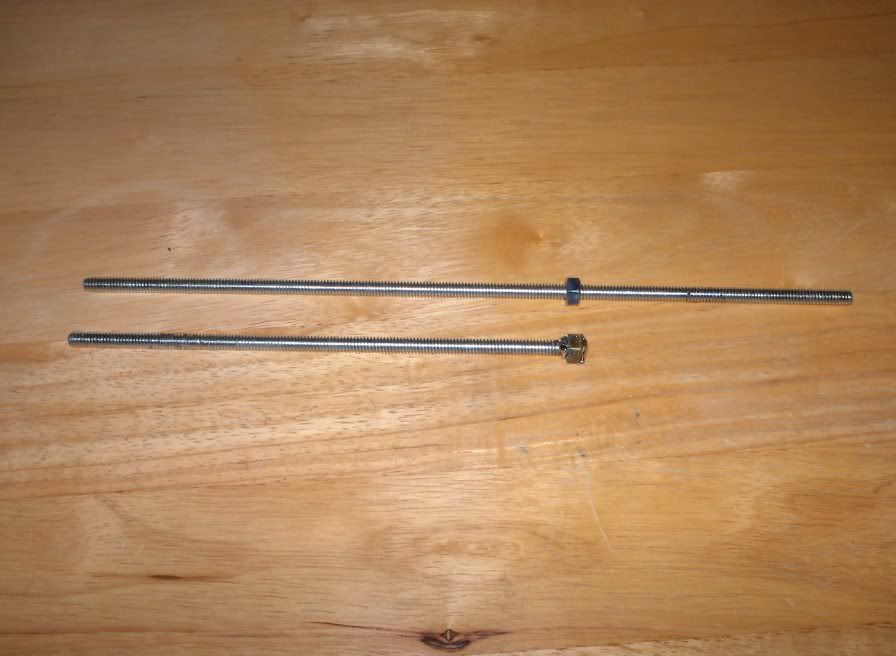 Cut the thread 8" long, and put a nut at the end you cut. Then melt/mash/weld/whatever the nut to the end so it doesn't move and you make a bolt. Repeat on the other end. If you can find 8" 11mm bolts somewhere you don't need to worry about this.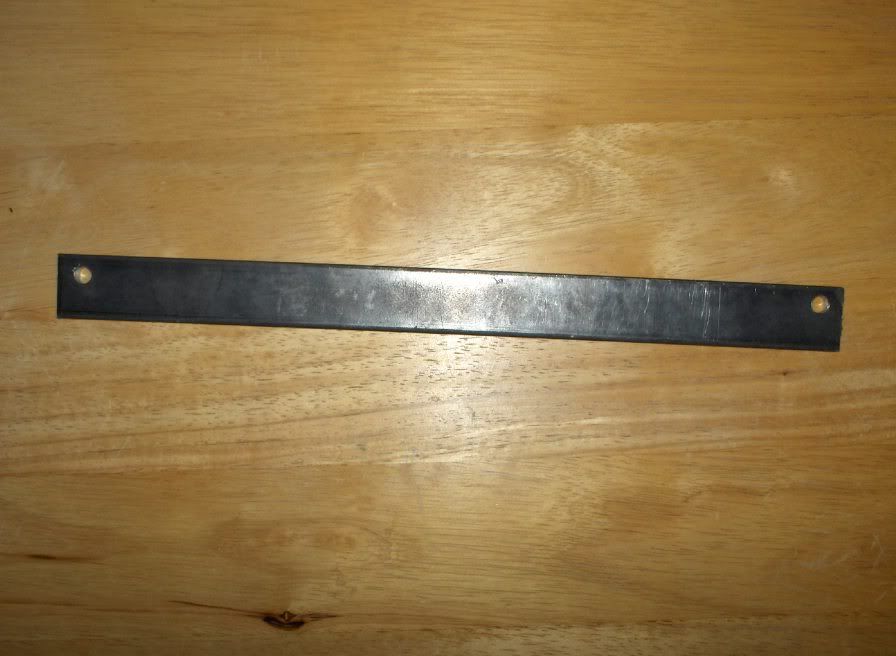 Cut the metal stip 12", put the battery in and mark it where the bolts will go through. Then drill it.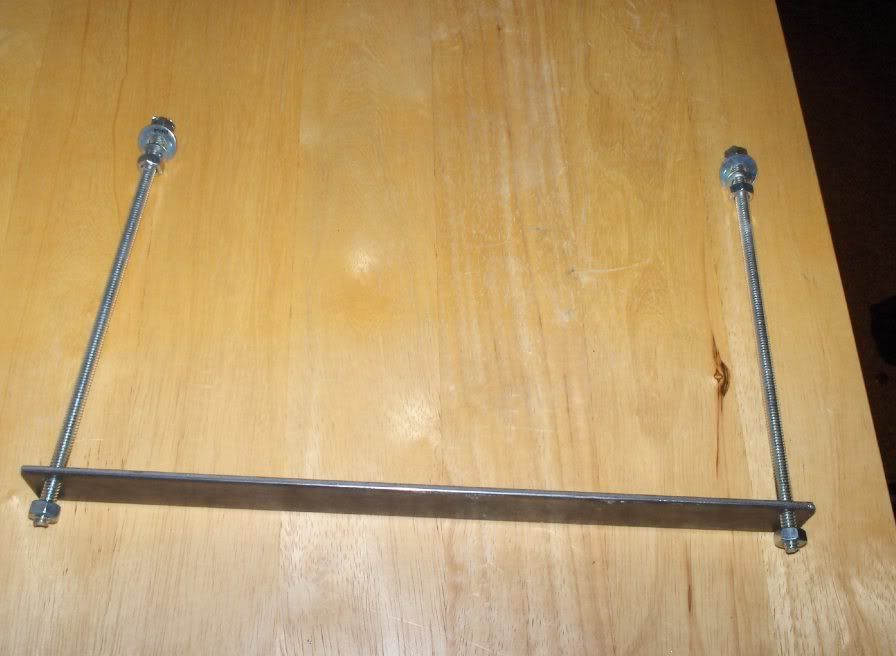 This is what the setup looks like not in the car.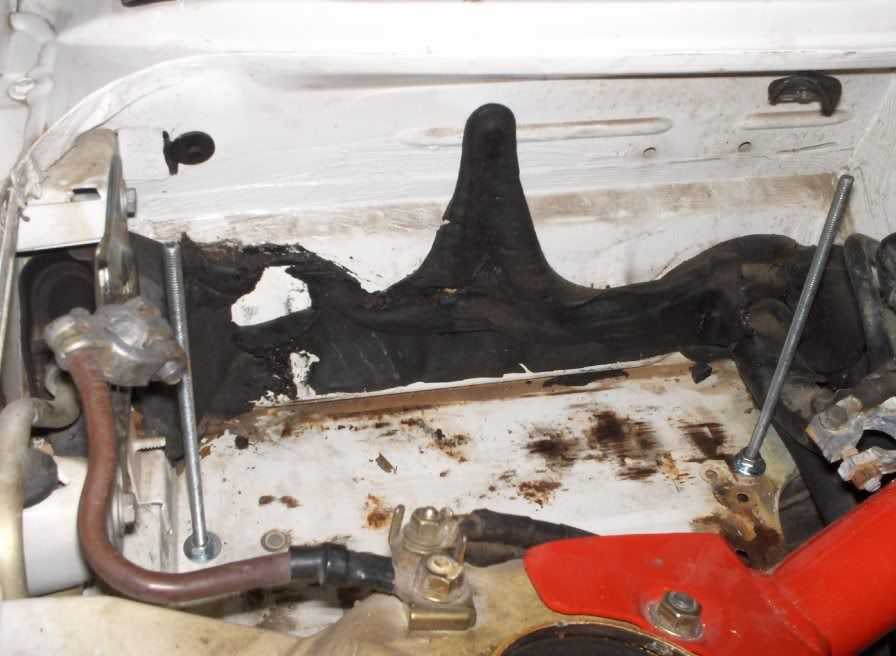 Thead the bolt through the hole, then put the washer, lockwasher, and bolt down, then tighten it up. Repeat on the other side.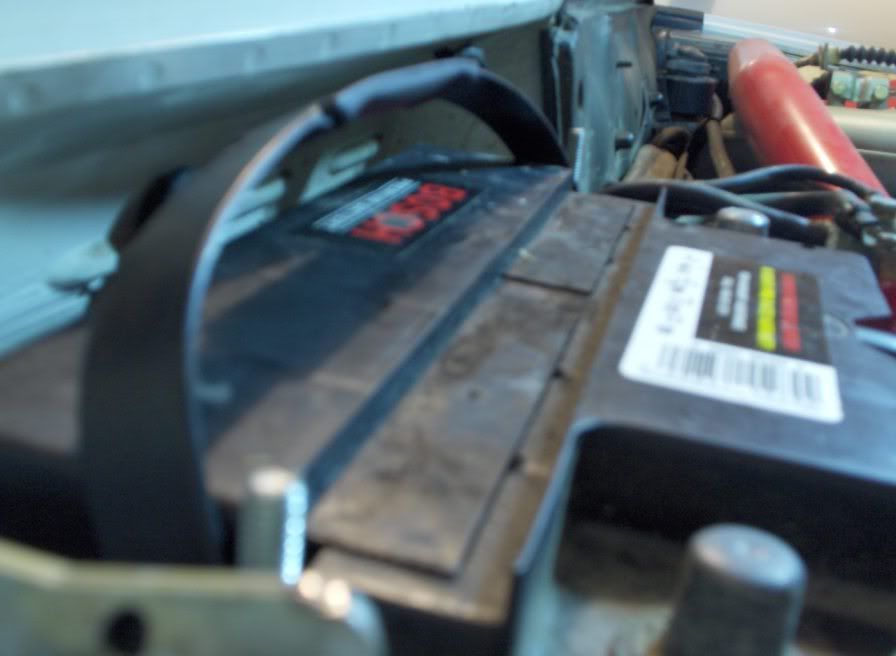 Put in the battery.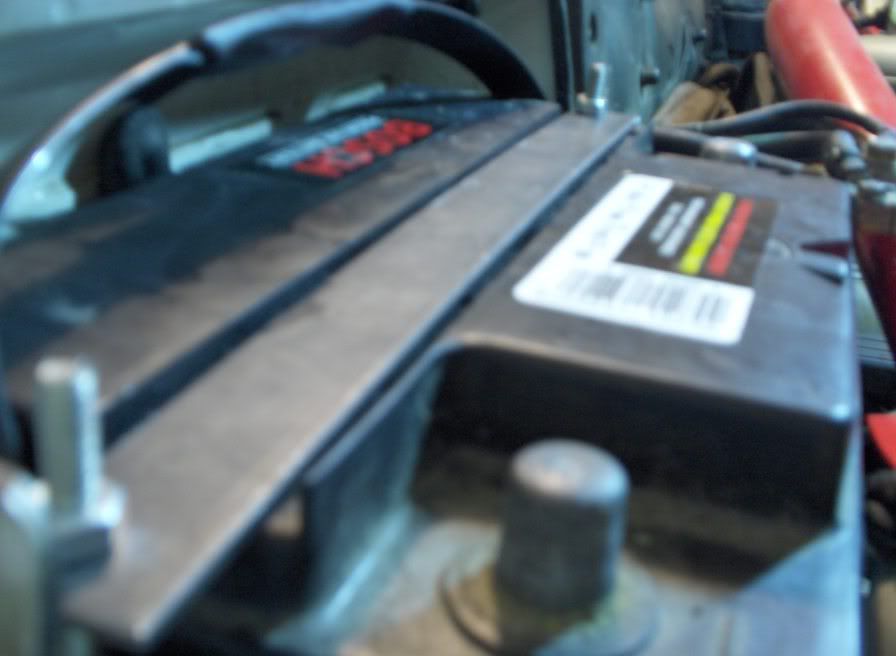 Slip on the metal strip, tighten it on.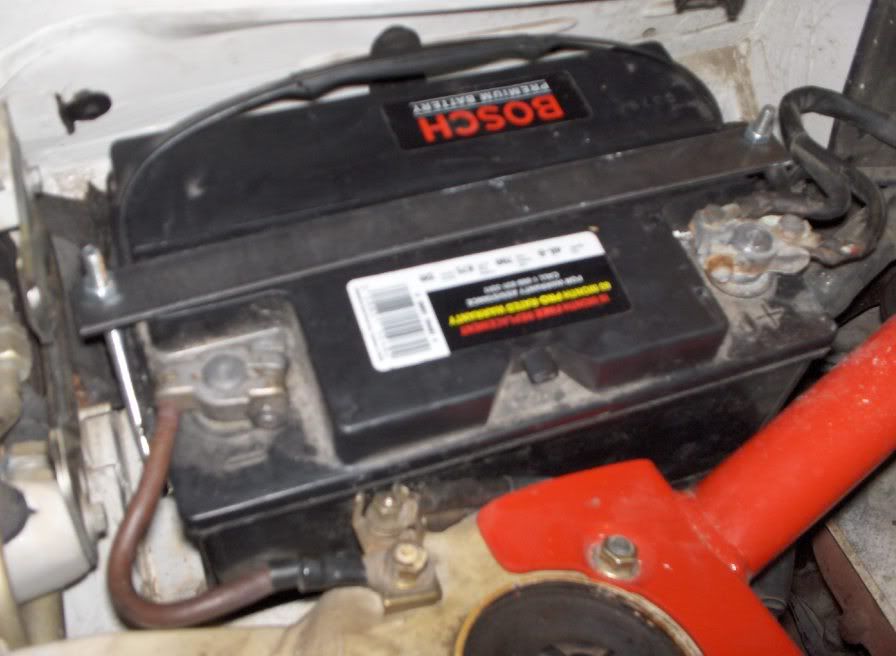 Viola! That baby isn't going anywhere.