3M Clear Bra Roof Rack Pad Thingys
I try to get out and mountain bike on the weekends when I can, you know, to keep from getting too fat or lazy, however installing a roof rack on the .:R presents some problems.. namely this.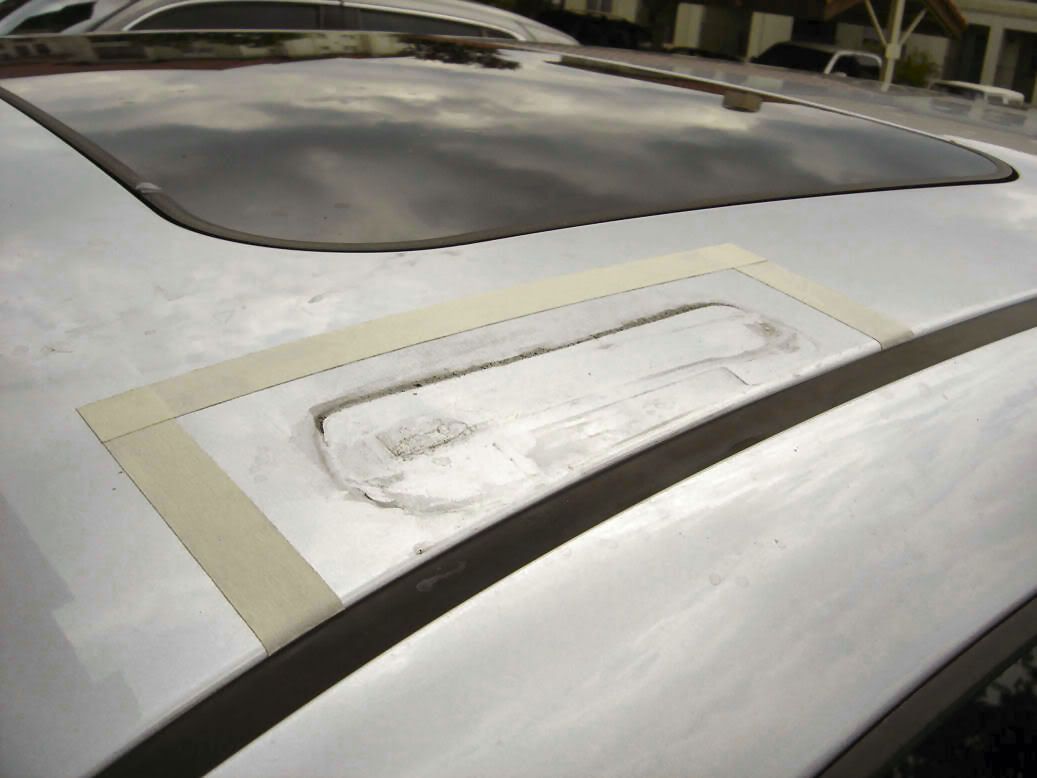 This is a photo off my last car (a VR6 GTI) and you can see the debris that builds up on the paint after just a short amount of time. This was after only about three months, on a garaged, weekend driven vehicle. All of it cleaned off, and with some polish and wax was no worse for the wear, however gunk like that has it's own bad mojo, so it won't be touching my .:R
So here's what I did about it.
First I dry-fitted the rack and marked the location of the pads with masking tape.
Front: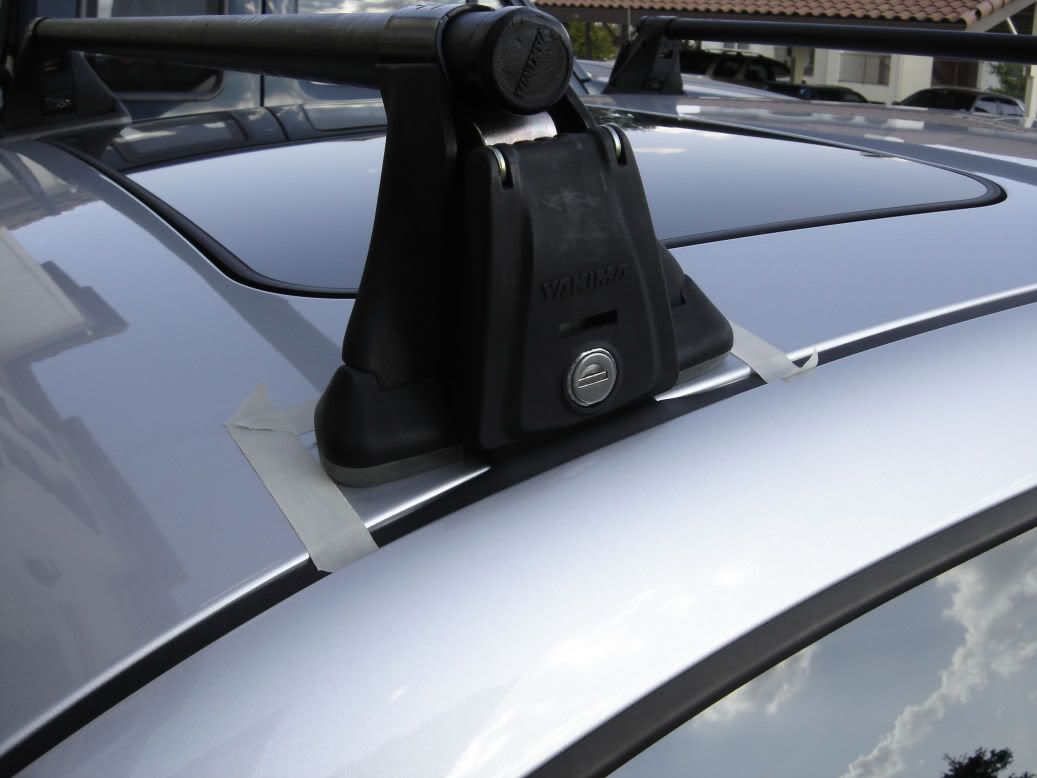 Back:
I then removed the rack and placed more masking tape around the marks I just made, this extra 1/2 inch all the way around gave me the room I needed to install the 3m clear bra material I'd be using.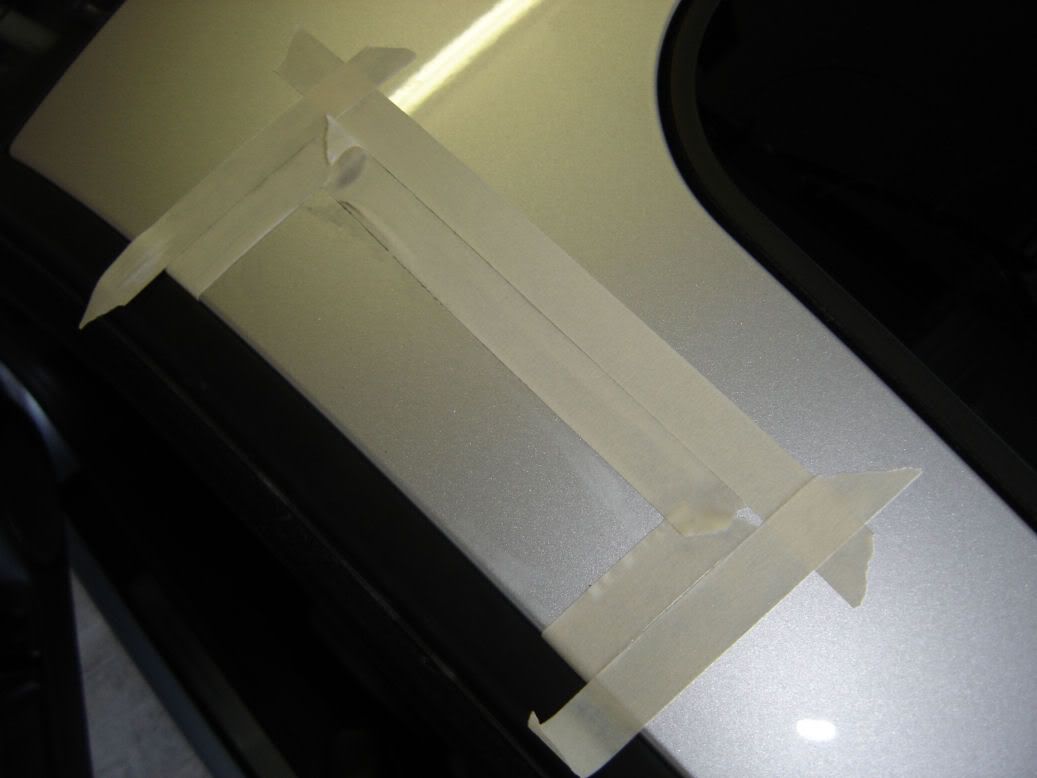 And here some of that material is. I had a hard time finding this stuff cheaply on the net, but thankfully found a local shop that was willing to part with some scrap. I cut four pads for the rack itself, and four mini-pads for where the fairing touches the roof of the vehicle. The fronts are 6 1/2" x 2" and the rears are 6 1/2" x 1 5/8", the little mini-pads are 3/4" in diameter.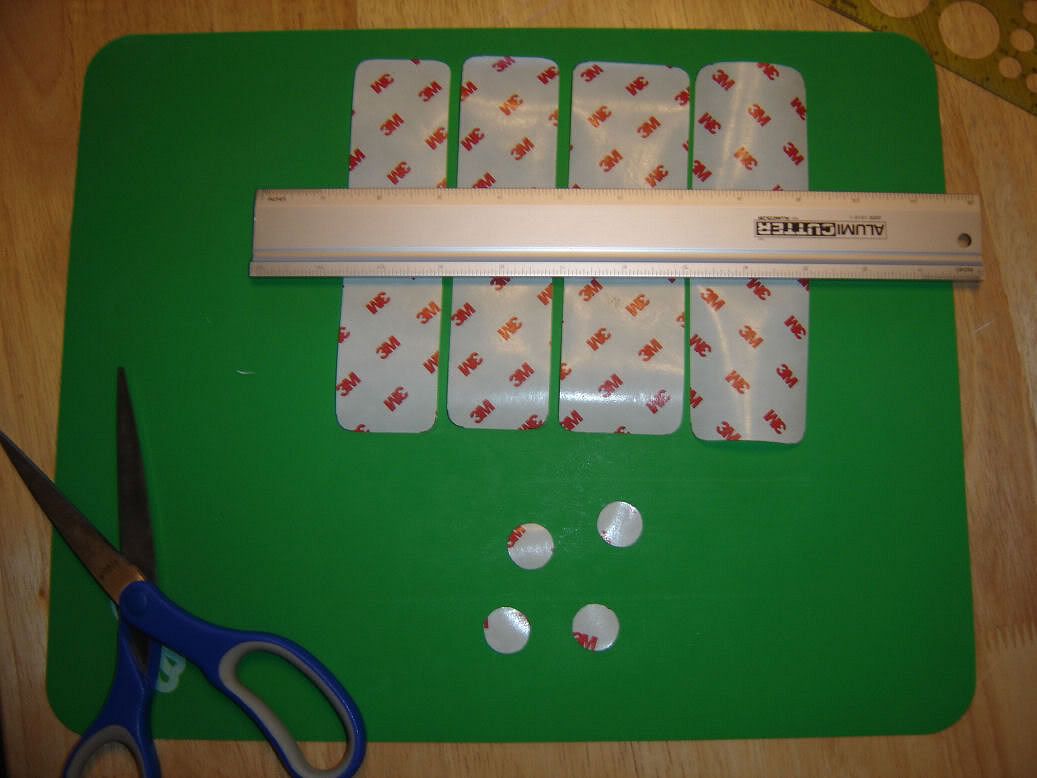 I then sprayed the areas where the material was going with soapy water and lined it up with the marks I made previously. If you're going to do this, don't skip that step, this stuff if hugely sticky, and you'll never get it placed correctly without using the soapy water method. Here they are after I placed them and let them dry.
Front: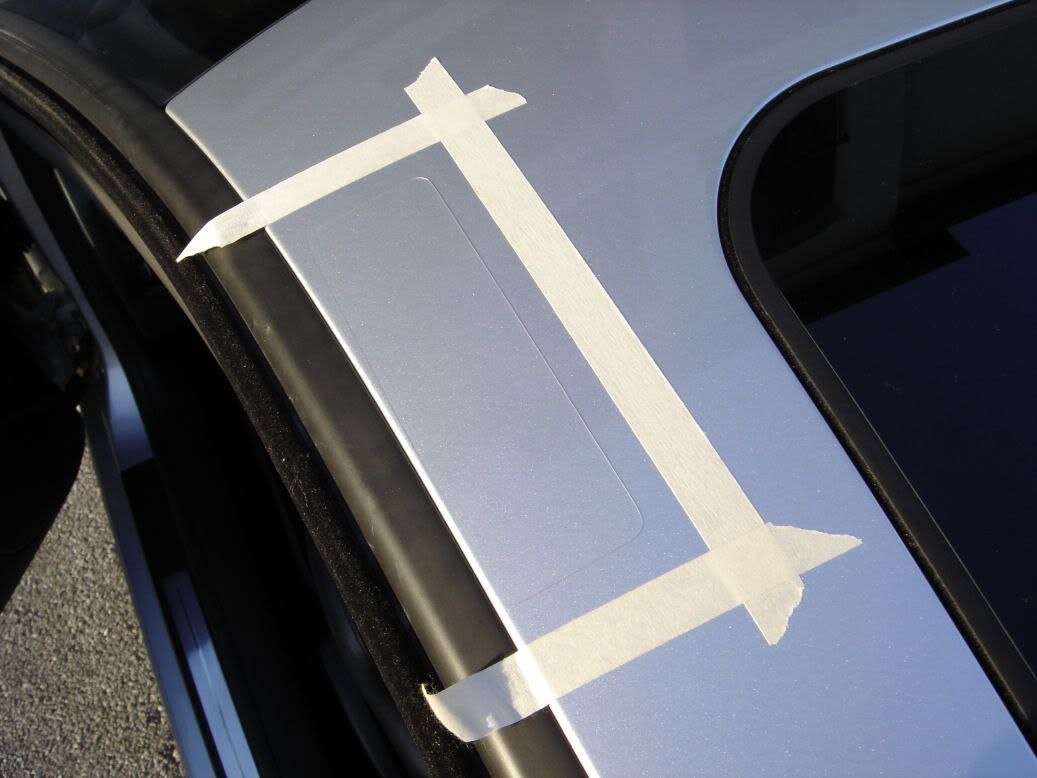 Back: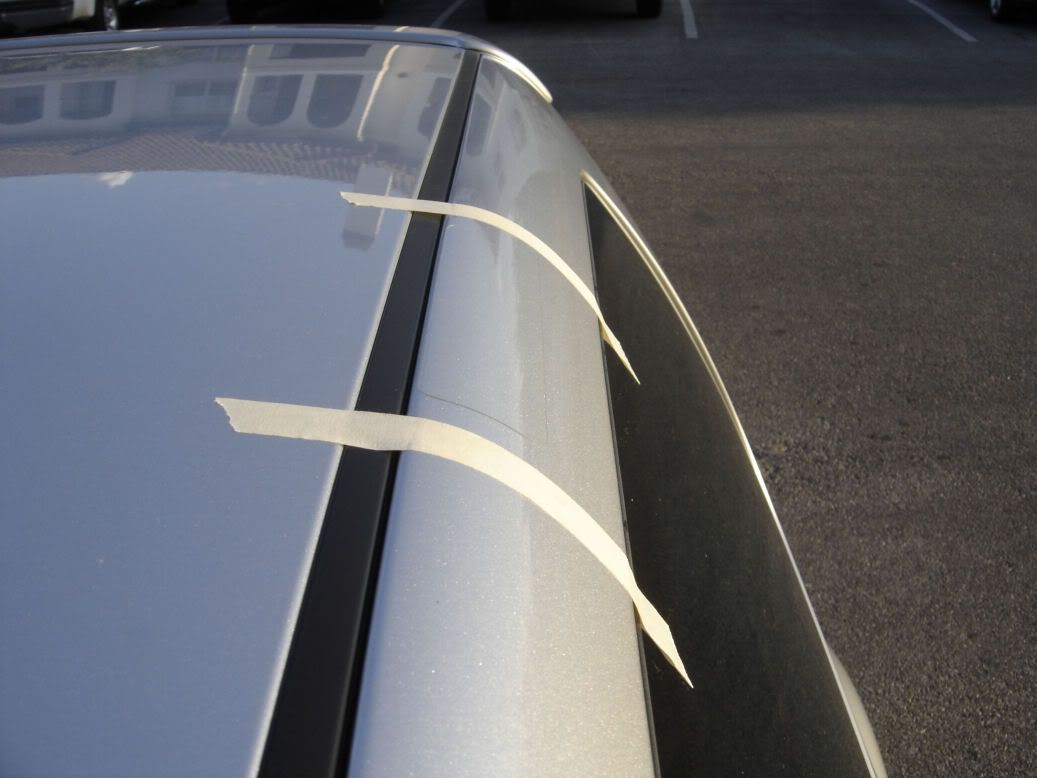 I ended up getting 1/4" around the base of each foot pad, so you can barely see them at all when the rack is installed.
Front: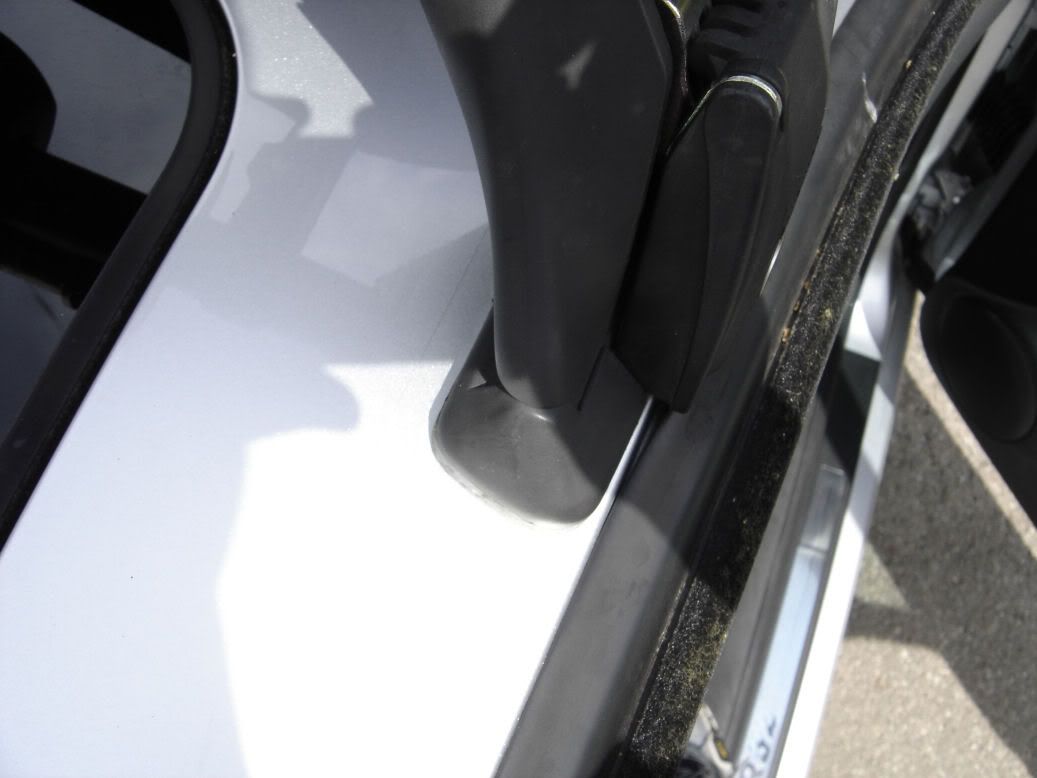 Back: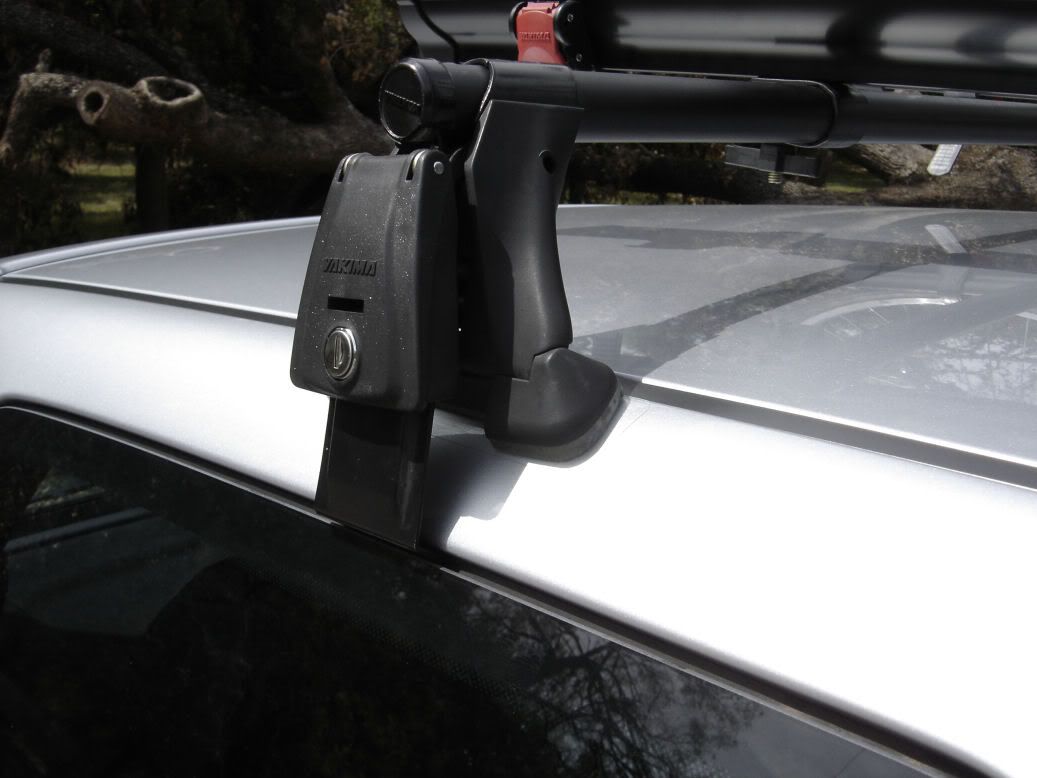 And the final money shot.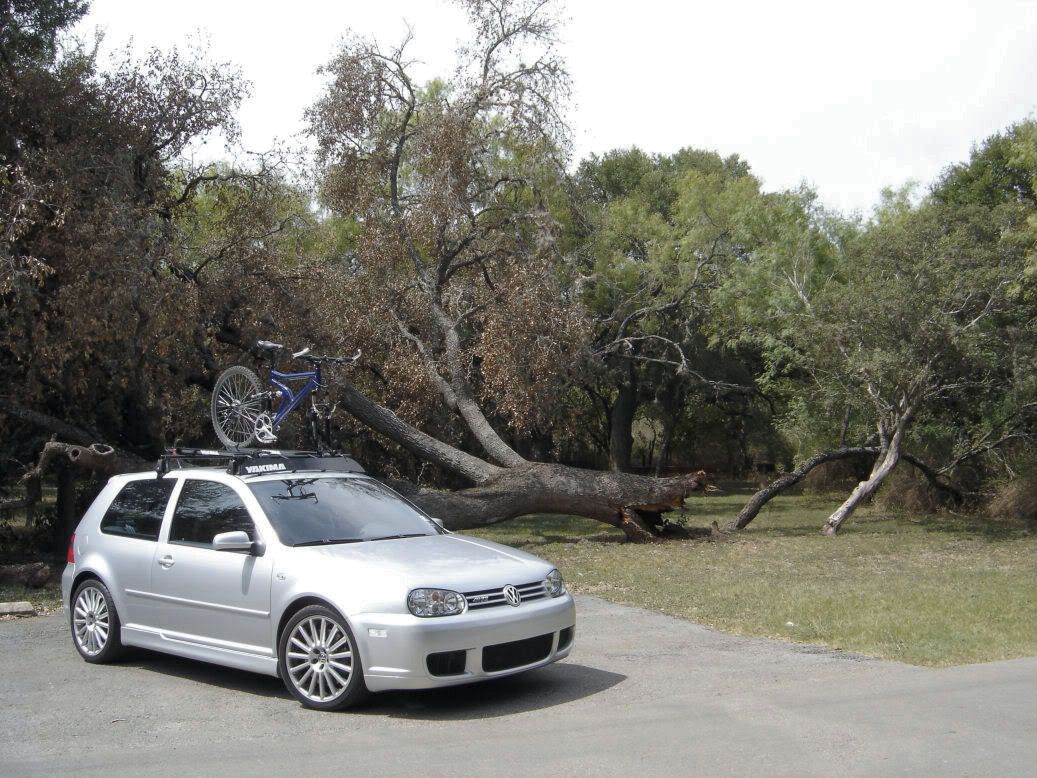 Sorry for the not so great photos, but if you can't make something out or have a question just let me know.
Also, I have a few pieces of this stuff left, so if anybody needs a chunk or two, just hit me up at the next GTG.