Heres a quick how to on replacing worn out rear shock mounts on your e30.
Tool Required:
17mm wrench, 13mm wrench, Small adjustable wrench, Flat head screwdriver: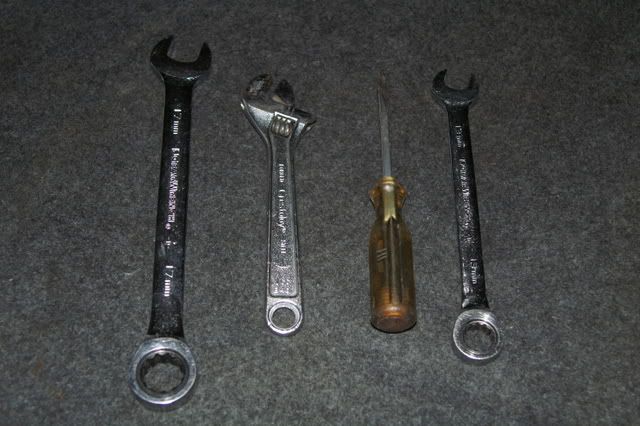 First, remove the trunk lining. Now you can see the strut mount and top of the shock: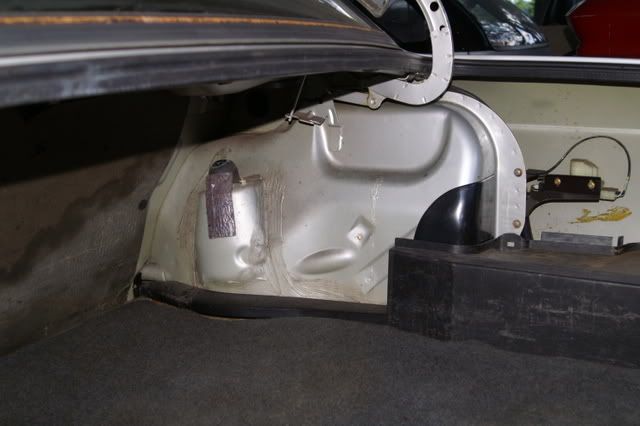 Remove the dust boot, you may need the screw driver pry it off:
Use the 17mm wrench on the shock nut and the adjustable wrench to hold the shock in place:
Now use the 13mm wrench to remove the two bolts holding the shock mount in place:
Once all nuts are removed you can depress the shock and pull out the old shock mount. If you shocks are bad like mine, they will fall out of the way for you. Here is a comparison of old and new shock mounts:
Place the new shock mount into position and let the shock hold it in place: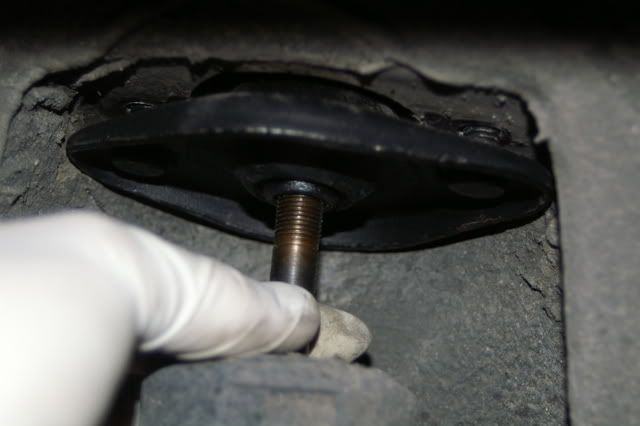 Now you just reverse steps 1 through 4. Tighten the two shock mount nuts with the 13mm wrench. Tighten the shock with the 17mm and hold the shock in place with the adjustable wrench. Note: Be sure you put the large washer on the way it came off. It should cup upwards. The installed rear shock mount should look like this:
Put the dust boot back into place and reinstall the trunk lining:
Your done!!!